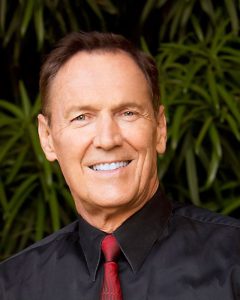 Bruce Bosler, DDS, MAGD, DICOI
With top-notch dental education and training and over 30 years of experience in dentistry, Dr. Bruce Bosler is a master in the science and art of creating a smile that is healthy and natural looking, like you were blessed with beautiful teeth. Whether you need cosmetic dentistry, dental implants, or dental crowns and bridges, you can be assured Dr. Bosler uses the most advanced and safest dental procedures and the highest quality dental materials available.
Dr. Bosler constantly seeks new and safe dental techniques and technologies to advance his dental practice. To provide his patients with the latest, safest and most effective dental treatments, as well as the best dental experience, Dr. Bosler continues to attend countless courses, trainings, lectures and presentations regarding the advancements in dentistry. He also holds a mastership in the Academy of General Dentistry, a fellowship in the Misch Implant Institute and a diplomat from the Oral Institute of Implantology, all of which represent thousands of hours of advanced dental procedures, implants, instructions and training. In fact, it is known to be the best training in the United States, and Dr. Bosler is in the top 1% of dentists in the nation. He believes that continuous education and training are the keys to comprehensive dental care.
Dentist With a Heart
Award-winning dentist, Dr. Bosler, gives back to the community by sharing his knowledge and experience with the dental community and through humanitarian work. Until the COVID-19 pandemic, he instructed Chinese dentists in advanced dental procedures, such as oral surgery, dental implants and bone grafting. Every year, he leads a humanitarian team of dentists to provide dental services for the underprivileged and impoverished children of orphanages in Cambodia. You can read more about Dr. Bosler's humanitarian service here.
Master Clinician
With a dedication to providing only the best techniques and services to his patients, Dr. Bruce Bosler is in the top 1% of dentists in the country. He has achieved mastership status at the Academy of General Dentistry and is an official Diplomate of the International College of Oral Implantologists (ICOI). He also holds a prosthetics fellowship and surgical fellowship in the Misch International Implant Institute. This signifies the pinnacle of achievement in dentistry and are credentials beyond any other in general dentistry, demonstrating Dr. Bosler's ongoing commitment to excellence, as well as his dedication and perseverance. You can learn more about what makes these achievements significant here.
Kind and Gentle Dentist
Patients who have not seen a dentist in years because of long-held fears of pain find relief after seeing Dr. Bosler, a dentist with a knack for calming the most phobic patients. Dr. Bosler can safely sedate patients who have avoided going to the dentist for too long. Often at the point of desperation, these patients have allowed their smiles to deteriorate because of their anxiety. After swallowing a pill under strictly guided conditions, they fall into a relaxed state, and Dr. Bosler can work on their long overdue dental care. When the sedation wears off, they remember little of the experience but appreciate their newly restored smile and ability to chew again without pain.
Advanced Expertise in Dentistry
Dr. Bosler attended Brigham Young University as an undergraduate and then studied at Case Western Reserve University School of Dental Medicine, where he received his DDS (Doctor of Dental Surgery). He then completed a postdoctoral general practice residency at Wadsworth V.A. Hospital in Santa Monica. Dr. Bruce Bosler has completed hundreds of hours of postgraduate continuing education with an emphasis in cosmetic reconstruction, orthodontics, implants and temporomandibular disorders.
For more than 30 years, Dr. Bruce Bosler has been providing excellence in the art of dentistry to his patients. Patients appreciate his knowledge, skill and experience, as well as his gentle manner and ability to see the whole picture. Dr. Bosler understands that improving his patients' smiles through conservative, cosmetic dental techniques has a great positive impact on their overall health, appearance and self-confidence. Patients trust Dr. Bosler with their oral health, and many become like family.
Professional Memberships and Affiliations
Dr. Bosler also makes a point to stay actively involved in various dental associations. He is currently affiliated with the following groups:


Dr. Bruce Bosler received his fellowship from the Academy of General Dentistry on July 11, 2010, in Baltimore, Maryland, (500 hours of approved CE) and completed his mastership (MAGD) in June 2015. The Academy of General Dentistry (AGD) Foundation is dedicated to advancing the oral health of the public and supporting the efforts of the general dentist through financial support of scientific, educational and charitable initiatives outlined by the AGD. A dentist may be distinguished professionally through quality continuing education with fellowship (FAGD) in the AGD by completing the following requirements upon earning an FAGD Award:
Current AGD membership for three continuous years by December 31 of the year of the convocation for which application is made.
A dental license that has not been suspended or revoked within the last five years and is not currently under probation, suspension or revocation.
Passing the fellowship exam.
500 hours of approved CE.
Attendance at an AGD convocation ceremony.
Additional Certifications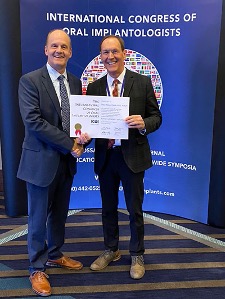 Board Certified Diplomate of the International Congress of Oral Implantologists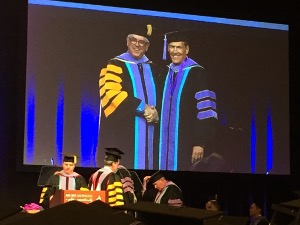 Dr. Bruce Bosler in San Francisco, June 2015, receiving his mastership in the American Academy of General Dentistry
Dr. Bosler earned also his MAGD, completing his journey to excellence with the highest honor — the Academy of General Dentistry Mastership Award. A professional designation within the AGD beyond fellowship, mastership reflects a general dentist's ongoing commitment to provide quality care through continuing education.
It wasn't about the letters behind my name, but rather, earning my masters in the AGD meant to me that I had spent a lot of time and money becoming the best dentist I could be for my patients. The CE courses and hours required to earn my MAGD made me expand my scope of dentistry and taught me things that I probably wouldn't have studied otherwise. It has been worth every penny and hour I have spent. —Bruce Bosler DMD, MAGD
More About Dr. Bruce Bosler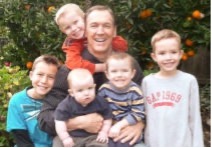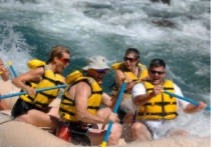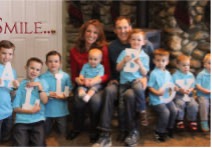 Outside of the office, Dr. Bruce Bosler is a highly engaged father of six and grandfather of 11 boys and one girl. Not only does he stay very active in dental associations and the most current cosmetic educational courses, but he also enjoys a healthy lifestyle. He is a two-time Hawaii Ironman Triathlon finisher, World's Toughest, and enjoys cycling with his family. Dr. Bosler and his wife, Kim, and his daughter Karli and son Tyler completed the Great Wall Marathon on the Great Wall of China.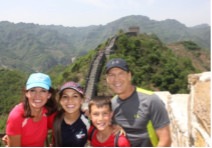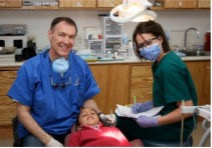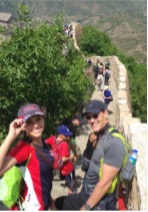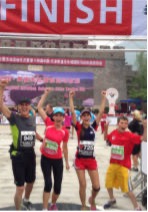 Dr. Bruce Bosler is as passionate about his family as he is with his work. His oldest daughter, Rebecca, is married, has her BA and has seven sons. Brooke received her master's degree at FSU on a full scholarship in opera (vocal performance), is married and has two children. Jason earned his BS degree in business and finance, served a two-year mission in Georgia, and works as a stock investor and financial advisor at Charles Schwab in DC. Kaitlin graduated from the nursing program at BYU, is married and has three boys, and her husband, Scott Goldthorpe, is an orthopedic surgeon. Karli is an acclaimed member of the Honeybee Trio, attended BYU upon graduating from high school, and served a mission (for the church of Jesus Christ of Latter Day Saints) in Hong Kong, China. She is now married to Tyler Welch, who is a member of "In Tune" singing group. Karli and her husband attend BYU together, and they co-own a Provo CrossFit gym. Dr. Bosler's youngest son, Tyler, is a sophomore in high school and enjoys school (especially AP stats), is on the cross country and track team, plays the piano, and is his dad's triathlon partner.